Ultra Events started out in Derby in 2009 running boxing events in a local nightclub. The concept was the same, everyone received 8 weeks of free boxing training at the local boxing gym. They were then matched with an opponent from the group and they took part in an event at the end of it. This formed Ultra White Collar Boxing (UWCB) which by 2014 expanded to over 100 towns and cities across the UK.
In the early days of Ultra, each show raised money for a different charity, though we thought it would be really great to pull all of the fundraising together for one single cause. Founder of Ultra, Jon Leonard, used to run the 'Race for Life' warm-ups in the midlands area and a scientist's talk inspired him to raise money for Cancer Research UK. In 2013 we became a corporate partner of Cancer Research UK and to date, we have raised over £22million for the charity through our events.
Our target has been to raise £1million in one month for life-saving research; we had reached the limit of towns and cities we could expand to with UWCB so we decided to look at alternative events we could run. This saw the formation of Ultra MMA, Ultra Ballroom, Ultra Comedy and Ultra Adventures in 2017 and more recently Ultra Games. We rebranded to Ultra Events to tie all of the brands together and our goal became to provide different ways for people to fundraise and take part in incredible events.
In 2018 we ran our first charity trek to Mount Kilimanjaro which raised over £80,000 for Cancer Research UK with Ultra Adventures and in 2019 we sent fundraisers on our first trek on the Inca trail to Machu Picchu. We aim to be able to provide more destinations and challenges for participants as we expand Ultra Adventures.
Whether you want to learn to make people laugh with Ultra Comedy or put on your sequins and dance with Ultra Ballroom, there is an event you can take part in to raise money for Cancer Research UK and we hope that the addition of these events will help us reach our goal of £1million in one month.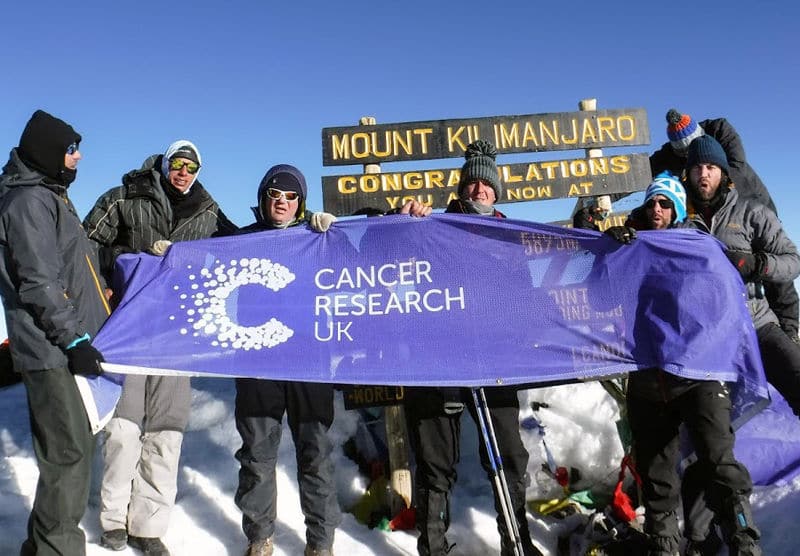 As well as running events across the UK, our mission is to partner with the world's leading cancer charities to reach a global total of £50million raised to help beat cancer sooner. Our first step towards achieving this goal happened in 2019 when we ran our first events UWCB in Poland and Australia. We have plans to branch out even further to U.S.A and be helping to get people fit and fundraise across the globe!
One of the key reasons we run events is to help people get fitter and healthier and to make it accessible for people. This is why we launched Ultra Nutrition and made our products with natural ingredients to make being healthy easy. With Ultra Nutrition we can provide free nutrition advice, meal ideas and support for people who want to change to a healthy lifestyle. Our products are designed to help people on this journey with convenience in mind.
At Ultra, everything we do aligns with our mission to improve lives through bettering physical and mental health, fundraising to help beat cancer, providing life-changing experiences and behaving morally and ethically. To read more about our mission visit https://ultraevents.co.uk/our-mission/