After 8 weeks of training for your UWCB event, you get the chance to walk out at a huge event in front of a roaring crowd whilst your chosen entrance music plays.
Walk-on themes became a big hit in boxing after former world champion Muhammad Ali used the Star Wars theme for a title bout against Earnie Shavers in 1977. Since then, music has become a vital part of boxing shows.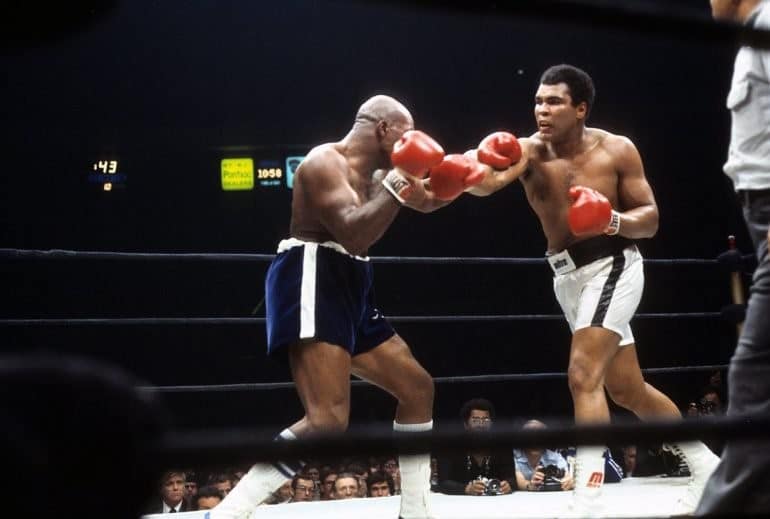 Choosing the perfect track for your walk-in can be a difficult task, so to help you out we've put together a list of the Top 25 songs, as picked by UWCB boxers!
The Red Hot Chilli Peppers' hit 'Can't Stop', used by professional boxer Wladimir Klitschko, came out on top. The 2002 track is the top choice for amateur boxers, with the instantly recognisable guitar rhythm and Anthony Kiedis' punchy vocals ideal for motivating them and exciting crowds.
It is the most popular walk-on theme, closely followed by Eminem's 'Lose Yourself' and The Prodigy's number one hit 'Firestarter.'
Completing the top five walk-on themes are 'All of The Lights' by Kayne West ft. Rihanna and Survivor's 1982 classic Rocky movie theme 'Eye of the Tiger'.
Top 10 Ring Walk Songs:
1. 'Can't Stop' by Red Hot Chilli Pepper
2. 'Lose Yourself' by Eminem
3. 'Firestarter' by The Prodigy
4. 'All of The Lights' by Kayne West ft. Rihanna
5. 'Eye of the Tiger' by Survivor
6. 'Big for Your Boots' by Stormzy
7. 'Back In Black' by AC/DC
8. 'X Gon' Give it To Ya' by DMX
9. 'Ready or Not' by The Fugees
10. 'Feed 'Em To The Lions' by Solo 45
Over the years, more than 50,000 participants have taken part in Ultra White Collar Boxing events and we've heard a huge range of tracks from PSY's hit 'Gangnam Style' right the way through to the internet sensation 'Baby Shark' (a song we are glad to see the back of!)
View the UWCB playlist on Spotify of the top 25 ring walk songs.
Top 25 Ring Walk Songs by UWCB, a playlist by Ultra Events on Spotify